Fuss-free For Sale signs. Pick a design, write your number and get it sold!
For Sale Decal, Number, Call / Text
Regular price
Sale price
$10.00 USD
Unit price
per
Sale
Sold out
Share
View full details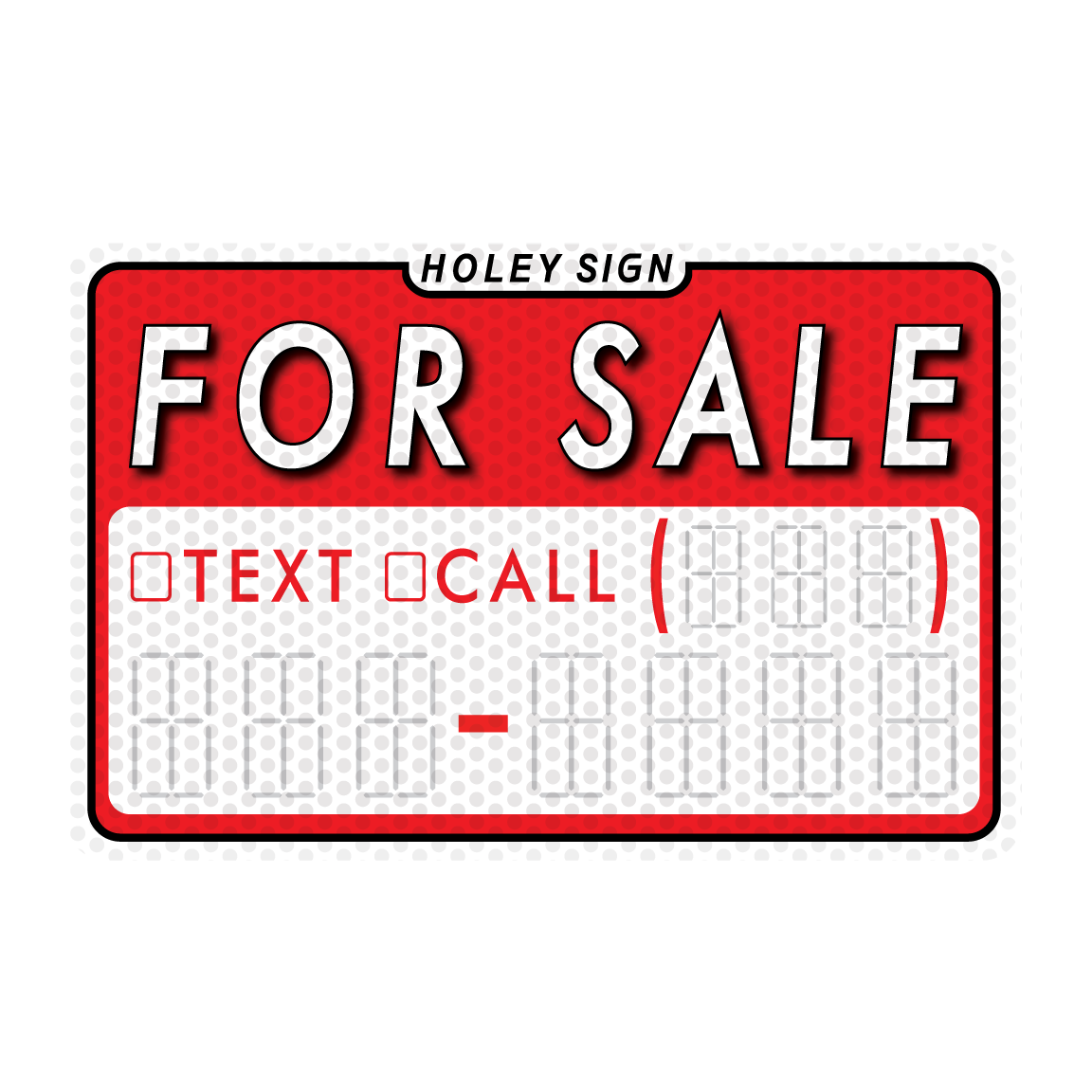 You can drive with it!

"I used the Holey Sign for sale decals and I was very impressed with the product and even better news, I sold my car in 3 days."

So easy to use!

"Had my doubts about how well they would stick and stay but I followed the easy install directions and so far so good. Whats even more awesome is that I can see right through them from inside my truck. Very happy with the quality." Thank You!

Safe teen-driver decals!

"Love them, my daughter just started driving and I am so nervous. A friend told me about Holey Sign and so I bought a pack of the Student Driver stickers. I feel so much safer knowing others can use caution."
You need eyes on it 24/7.
But regular paper signs are too dangerous for you to drive with and come with a host of problems which only lead you to frustration and disappointment.
That's why we created Holey Sign.
With our decals, everyone will notice your vehicle 24/7 because you can safely drive with it.
Never wears down, always looks great. Easy on Easy off.
Finally, a for sale sign that Sticks and Sells - Holey Sign!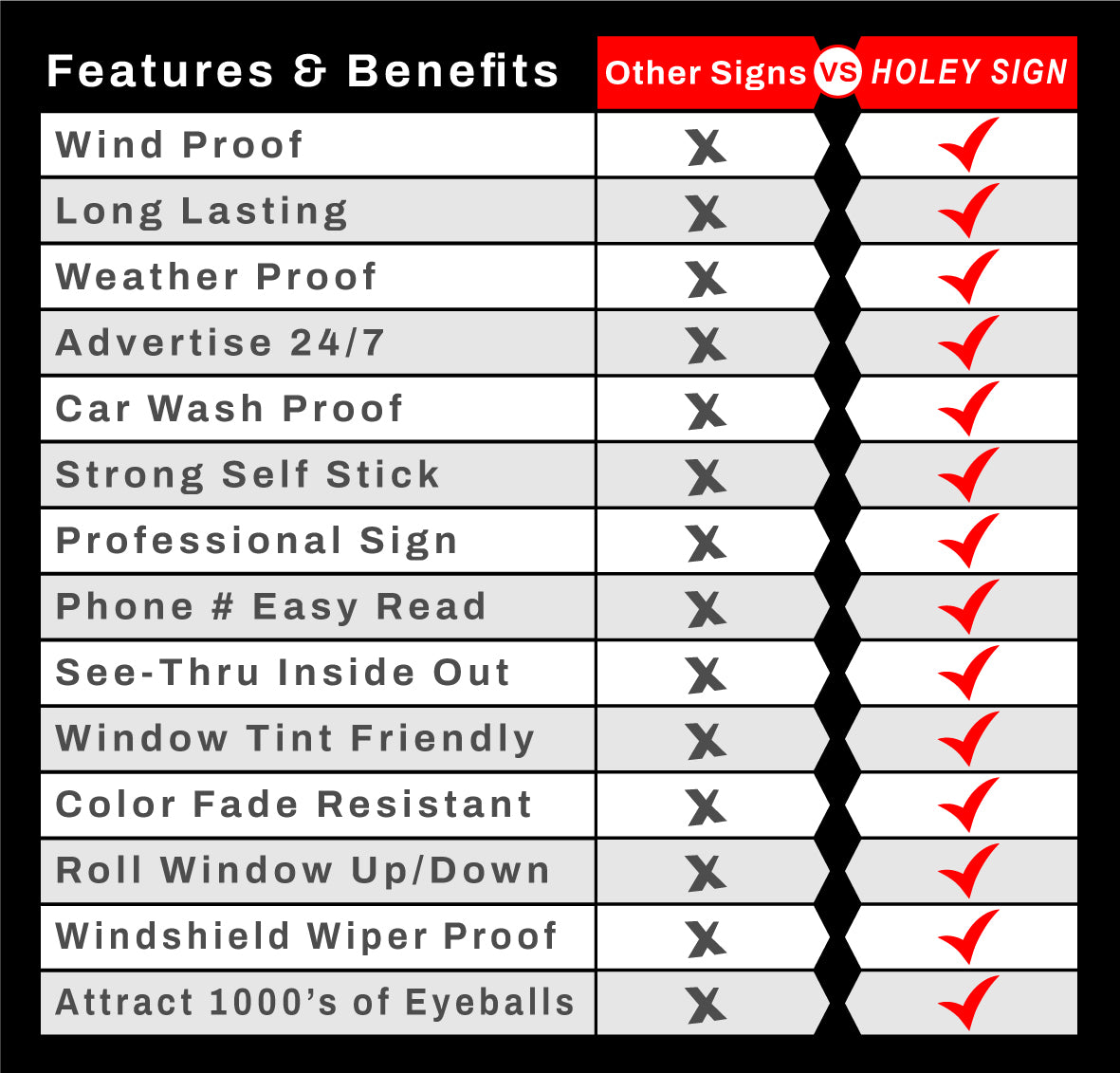 Beat the Competition
While others are using the same old tattered for sale car sign, grab everyones attention and get your car sold with a new Holey Sign decal today.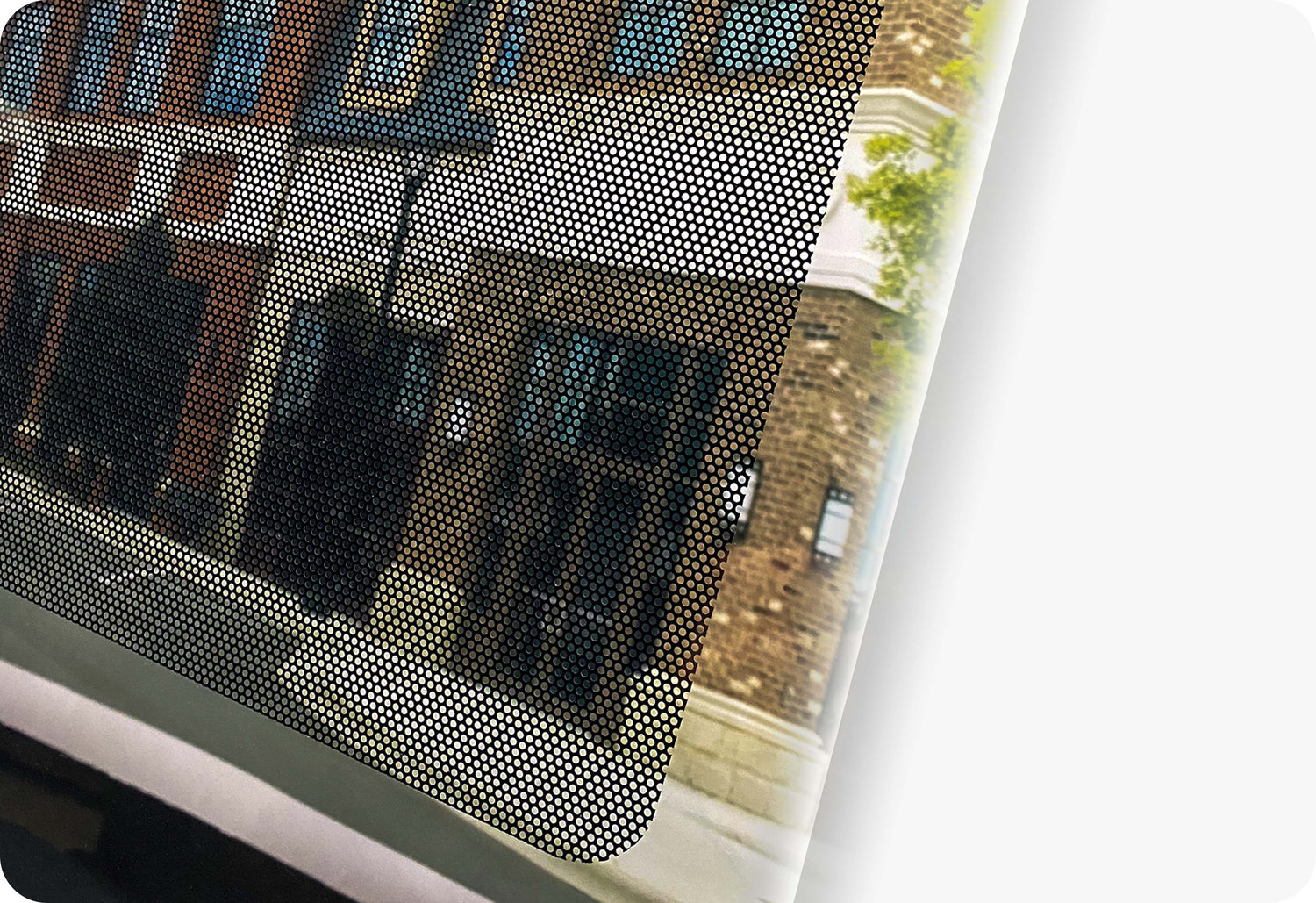 Easy to see-thru while driving, eliminating blind spots.
• Our material is made of a special 50/50 perforated vinyl that is engineered to allow 50% light to transmit through. This allows you to see out from the inside of your vehicle.
• The other 50% is the vinyl surface where we print our eye-catching graphics.
• Holey Sign decals will keep your driving experience safe for you and other motorist while attracting 1000's of potential buyers.
⇢ Shop ⇠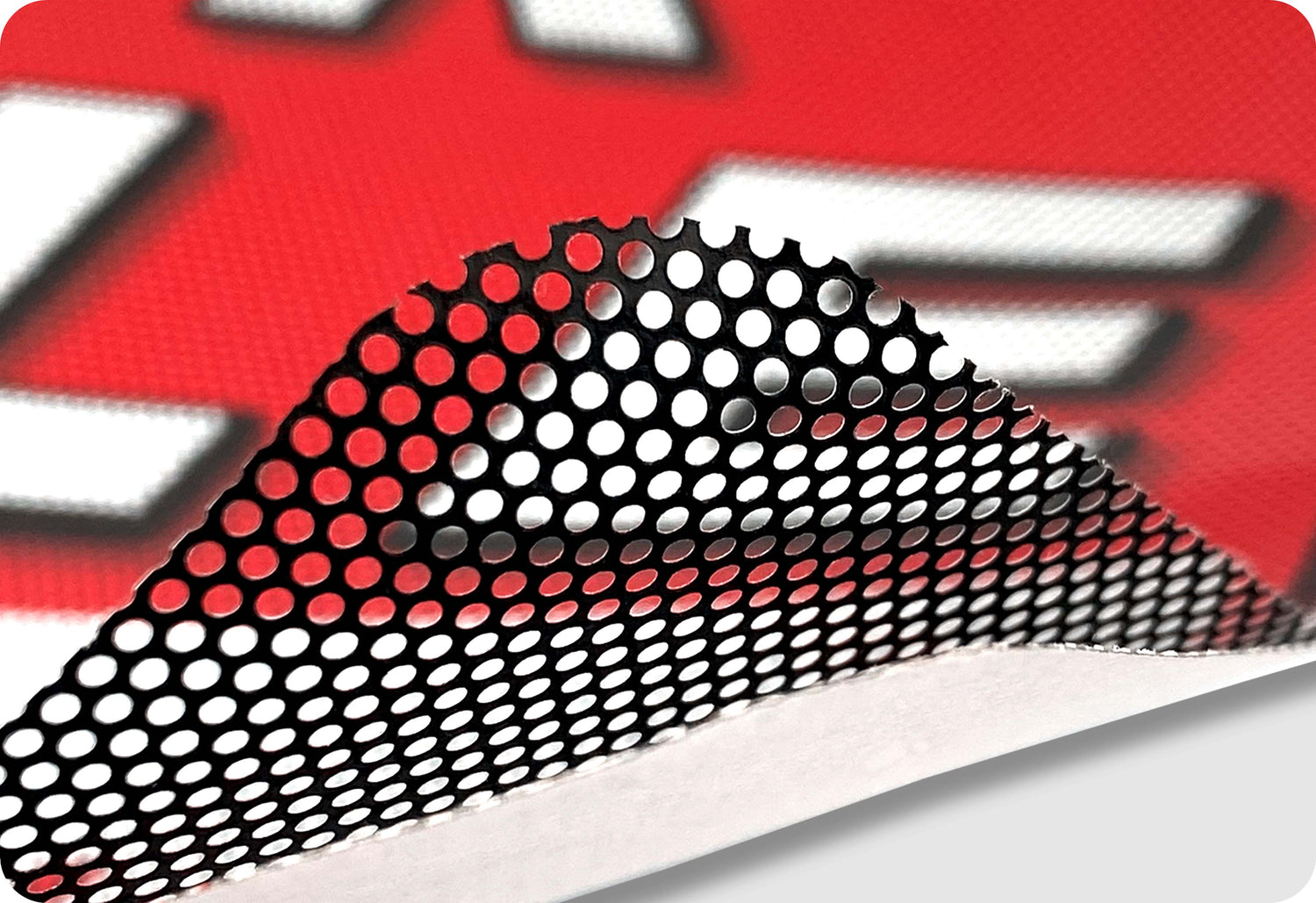 Strong self-stick adhesive yet simple to remove.
• No messy residue, the self-stick adhesive is made of transparent solvent which has great sticking power and easily removable.
• Will not damage your glass but sticks so well you can easily roll your window up and down without peeling.
• This amazing feature allows you to drive without concern of the decal falling off or blown away in extreme weather.
⇢ Shop ⇠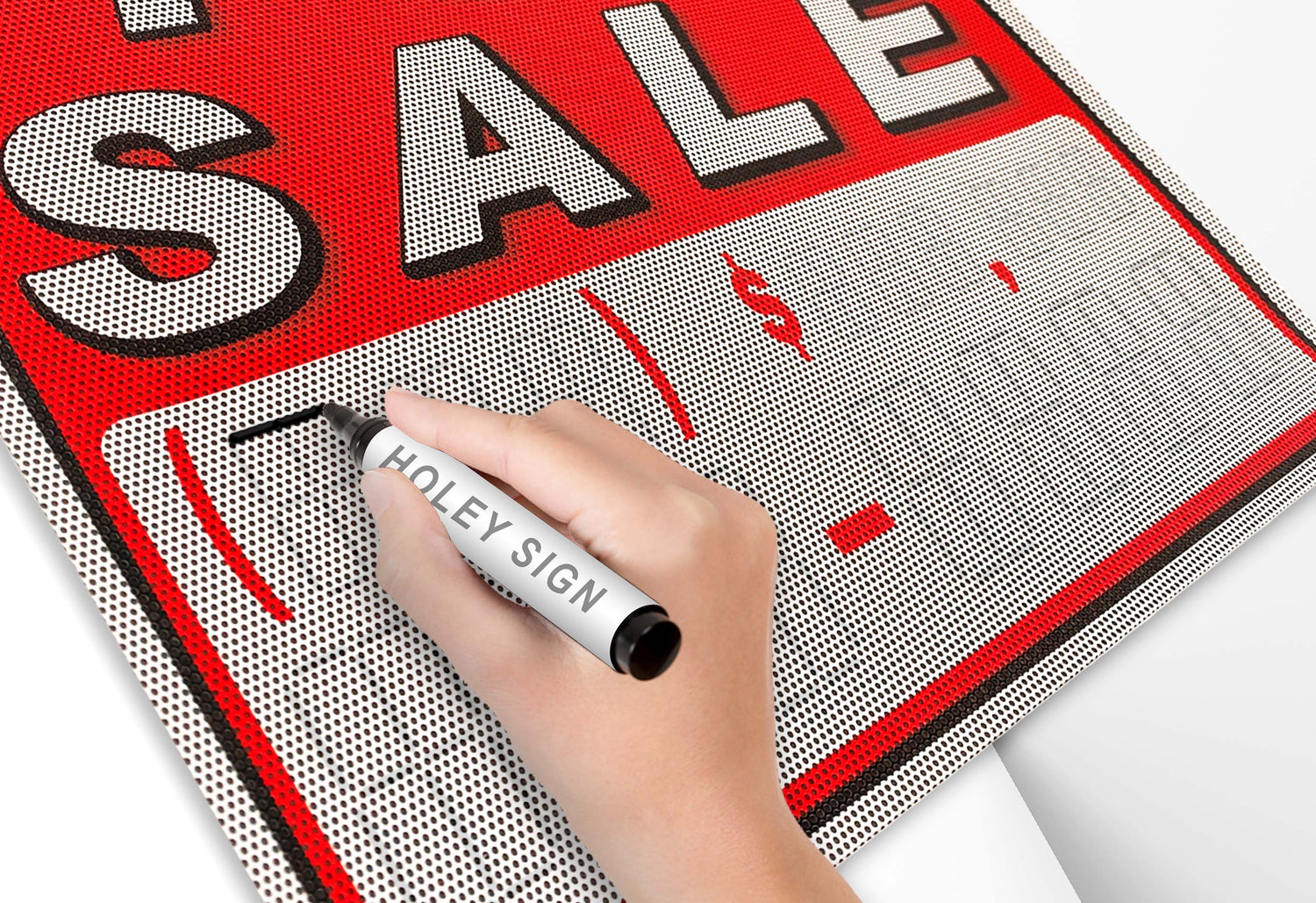 Large number template for distance and easy reading.
• Two important aspects to a great FOR SALE sign is the legibility and size of your phone number.
• Holey Sign solves these problems using our uniquely designed Number Template. This guarantees you adequate size and legibility for everyone, every time.
⇢ Shop ⇠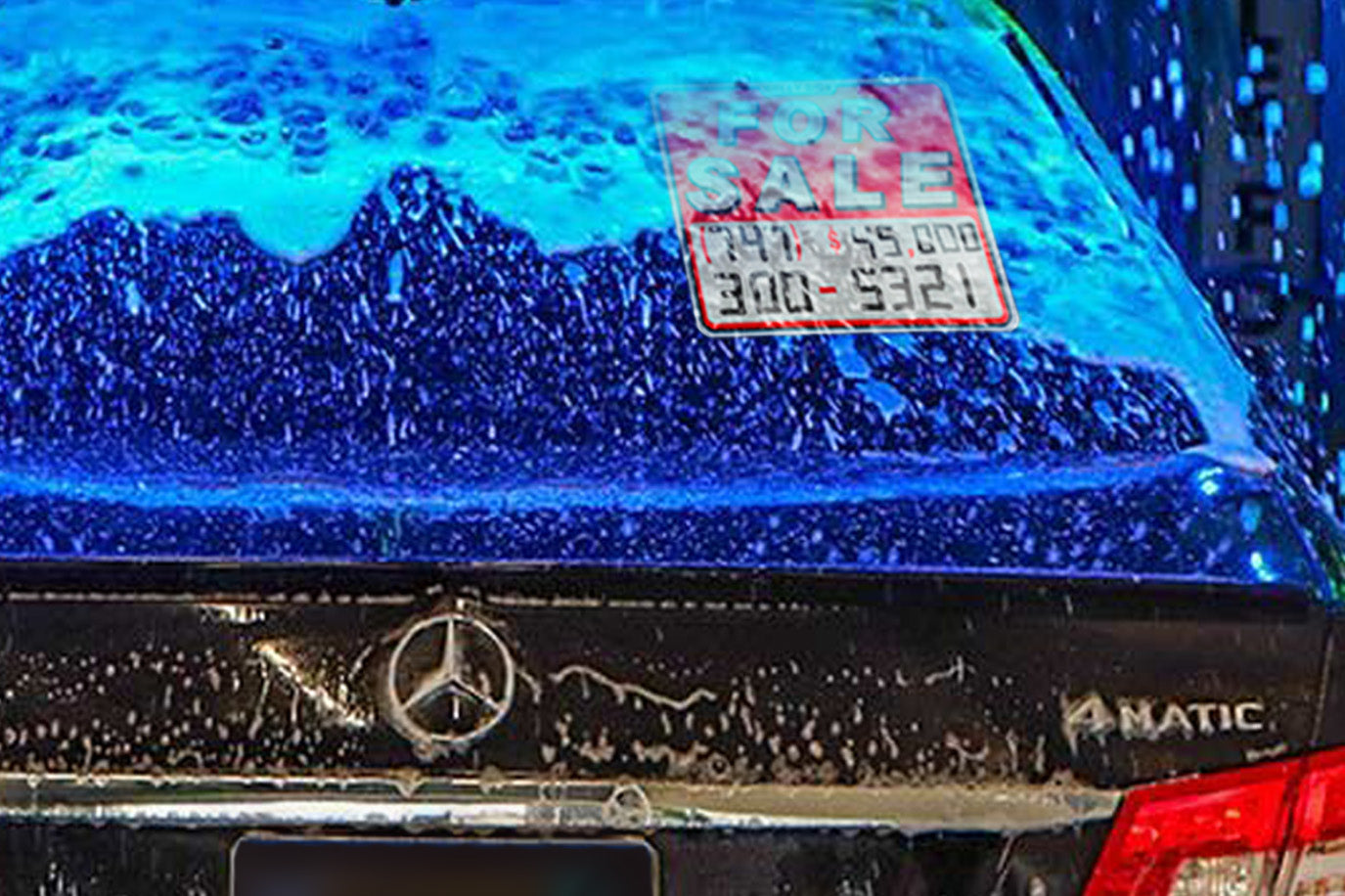 Hand & Machine Car Wash Proof
Wow, you mean I can go through a car wash with my Holey Sign on? YES! Drive right through a machine car wash or hand wash, your safe! Even stays on with the high power air dryers.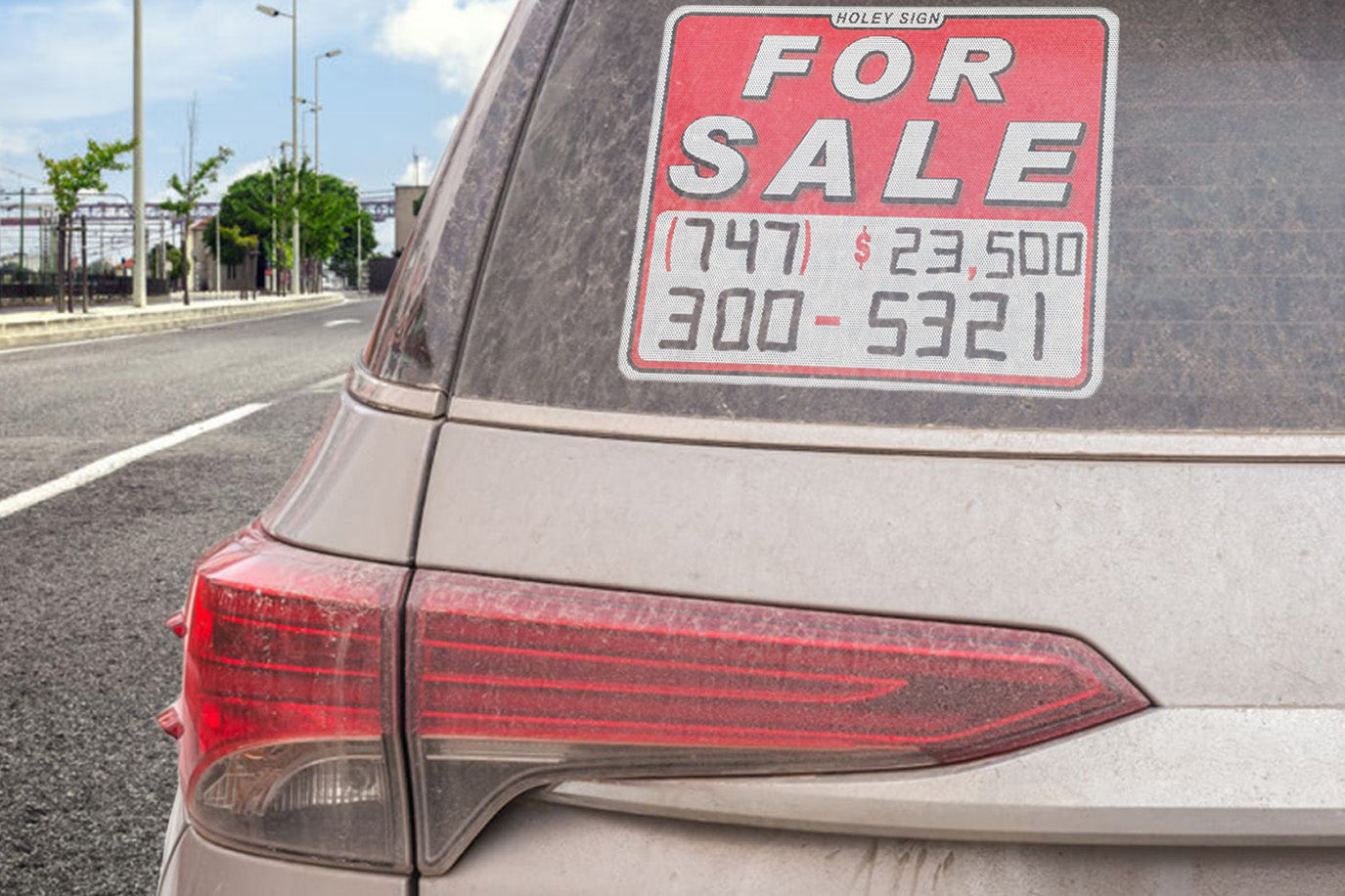 Dirt & Debris Proof
When selling your vehicle, keeping your car clean at all times is a plus but not an easy task. Feel rest assured that even if your Holey Sign gets dirty, your decal will not fail. Just wash and your sign will shine.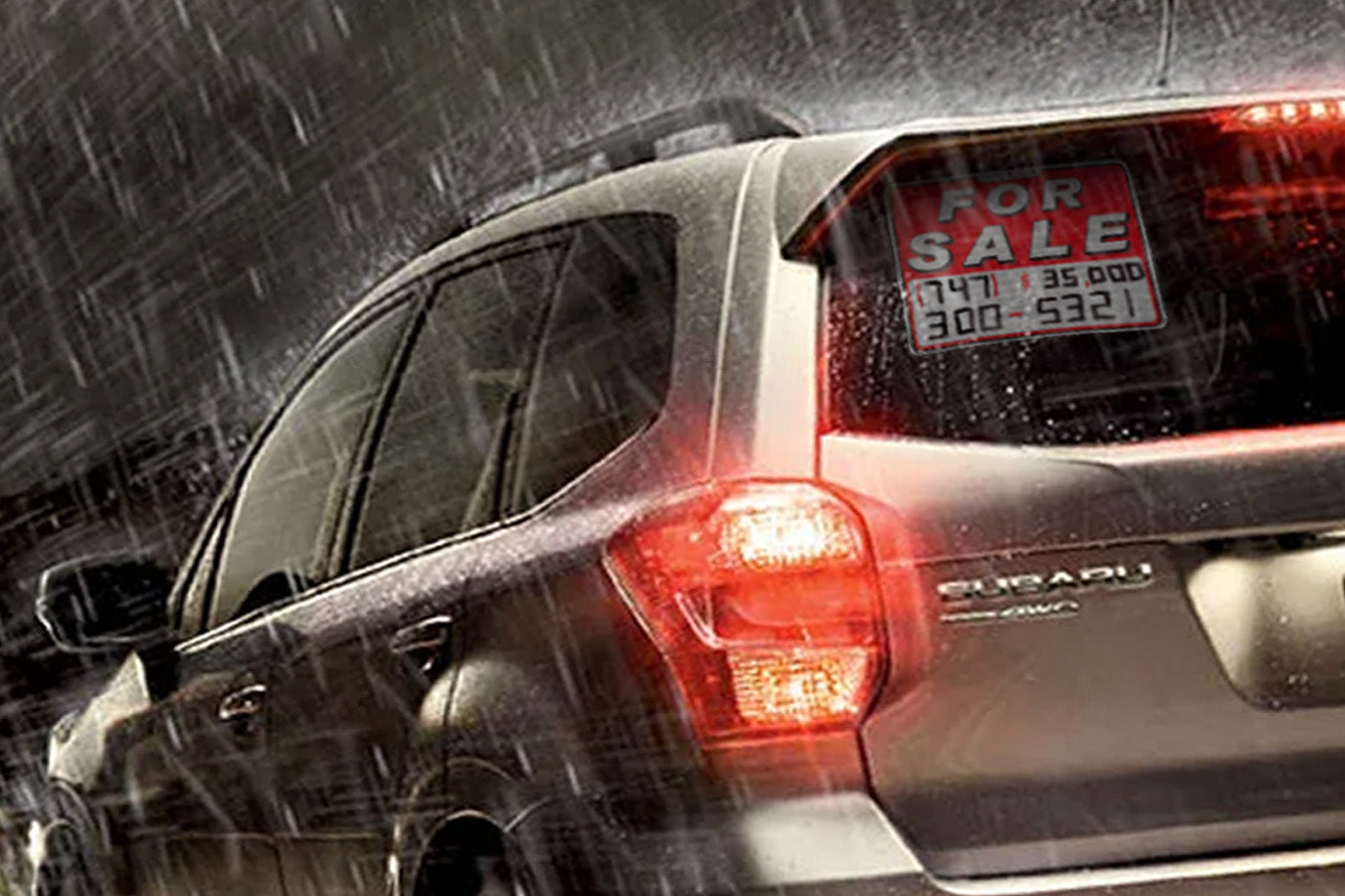 Rain & Extreme Weather Proof
With the old style For Sale sign, you would have to take it off in bad weather. Not the case with your Holey Sign, when applied properly it will last through even the harshest of conditions.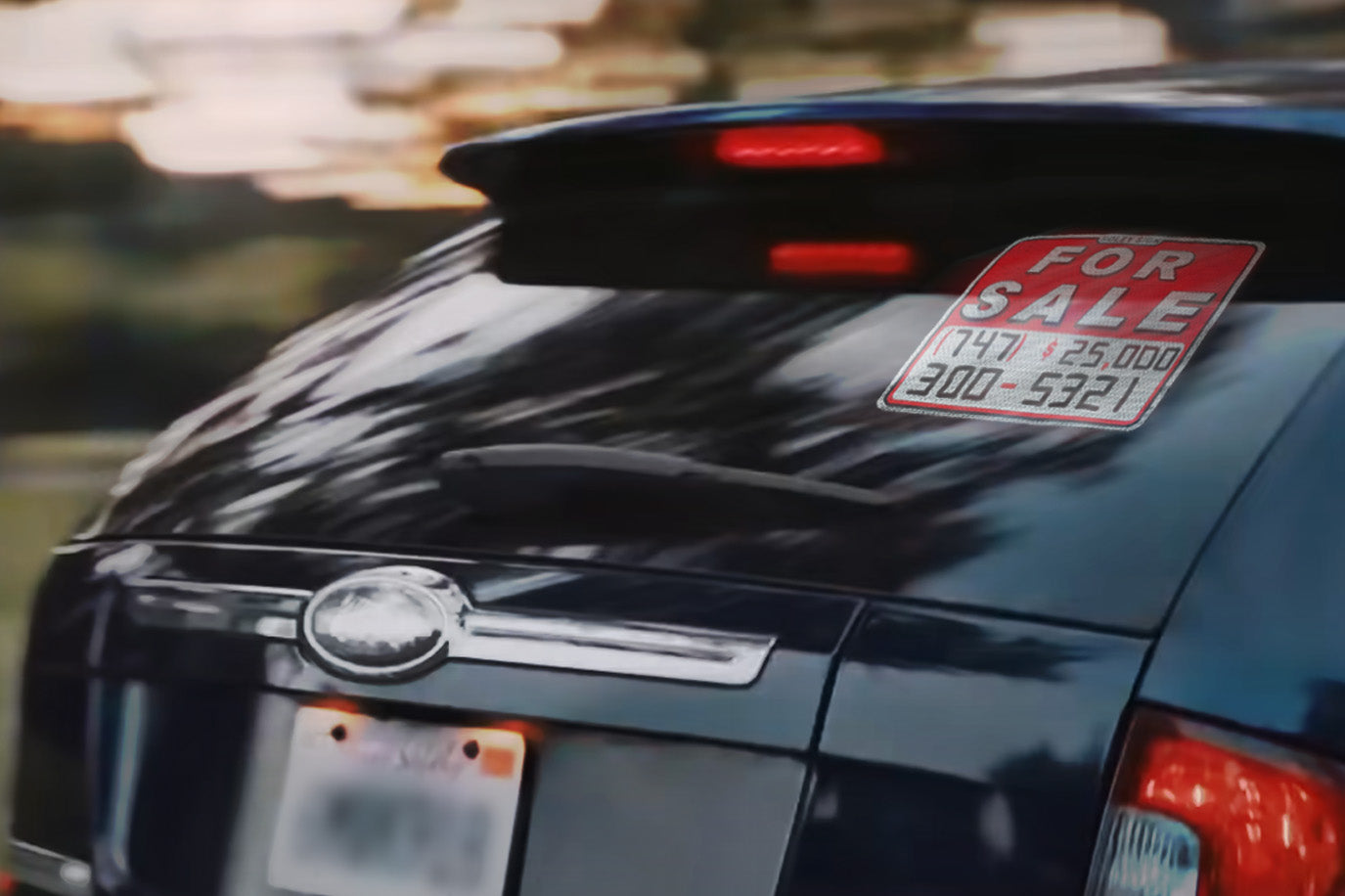 Wind & UV Proof
Place your decal on the side windows or back window, no problem. Holey Sign withstands any high gusts of wind and blazing sun rays you encounter.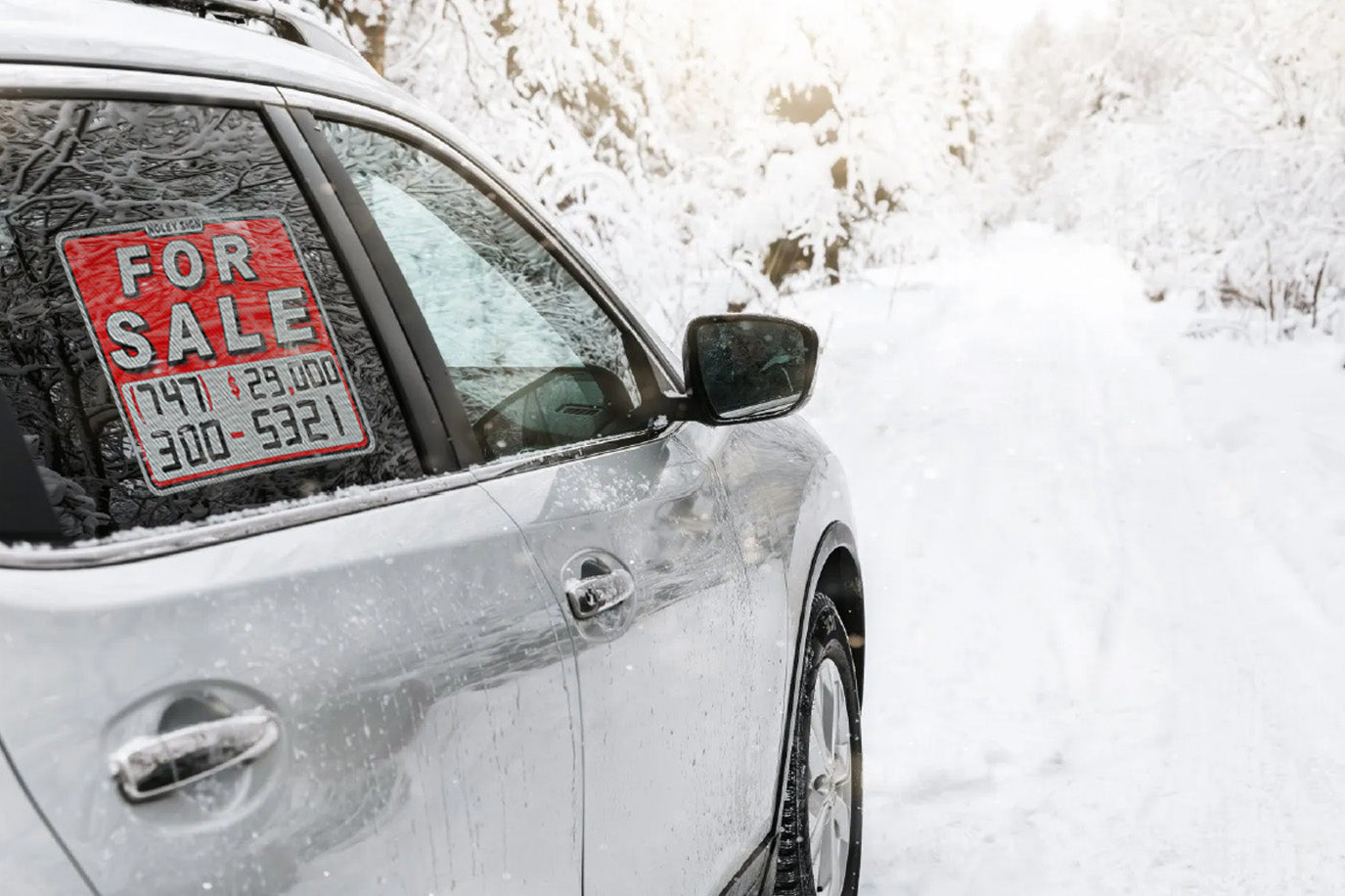 Snow & Cold Weather Proof
Extreme weather is never fun however you can feel warm inside knowing that your Holey Sign decal withstands snow and extreme cold weather.
F.A.Q
Please take the time to carefully read our Frequently Asked Questions.
For a complete list of FAQs, click here.
Absolutely! The media sticks on well, you can easily lower and lift your window with your Holey Sign applied.
Because of our perforated media, you can see from inside out the Holey Sign.
Yes! It lasts through extreme winds, snow, and most outdoor elements.
Simply use the template to trace your phone number. Our one of a kind template allows for exact size of numbers for visibility and distance for everyone, every time.
We sell a varity of designs and sizes. Each decal details the size of the finished product. Make sure you are ordering the correct size that fits your sepecific window.